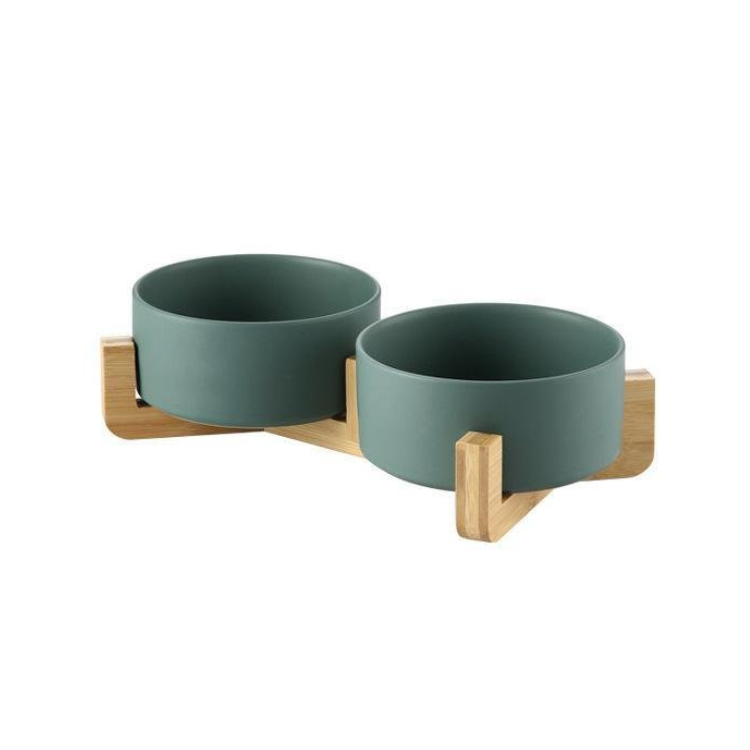 "Bigger Than Bigger"
Our Modern Ceramics Dog Bowl comes with more sizes for your Adored One.





🐶Elevate your pup's mealtime with the Modern Feeding Bowl!🐾
•Scientific Modern Designed:
suitable height makes your pup easier to ingest food and water,
to develop a healthy eating posture,
and to protect your adored one's cervical spine.



•Safe Material:
Loaded by food grade lead-free handmade china ceramic bowls for safer use.
The detachable smooth bowls are easier to clean.
•Unique Bamboo Stand:
Effectively prevent food from spilling and keep the floor clean and tidy.
Style: A Modern Take on Modern Aesthetics
Size(Single Bowl):
S: 400ml (13.5oz 1.7cups) M:850ml (28.7oz 3.6cups)
Material: Ceramic, Bamboo
Tips: Dishwasher and Microwave Safe