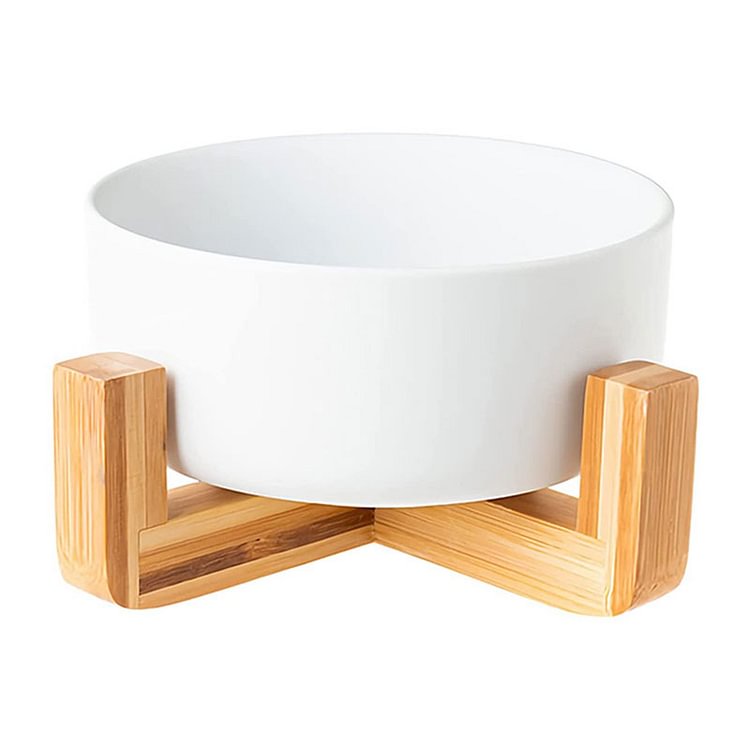 Safe Ceramic Material
Spunkyjunky dog bowls are made of food grade ceramic and natural wood material, free of lead and cadmium.
High-temperature resistant, non-toxic, harmless, no odors & durable.


Non Slip Bamboo Wood Stand
Unique bamboo stand can effectively prevent food from spilling and keep the floor clean and tidy.
Non-slip bowl base, making it easy to pick up and put down.


Easy to Clean
Spunkyjunky ceramic dishes are easy to keep clean and hygienic, suitable for dishwashers and microwave ovens.
Each raised wooden holder can be wiped with a damp cloth as needed.


Capacity
The feeding bowl dimensions are 5.9 inches wide and 2.76 inches deep (800ml, 27.05 Fluid Ounces).
Perfect for cats, as well as dogs weighing less than 50lbs.
Pet-Friendly
The elevated dog bowl design is great for older pets to reduce strain on their necks, shoulders and joints.
Because we know how important your pets health is to you.