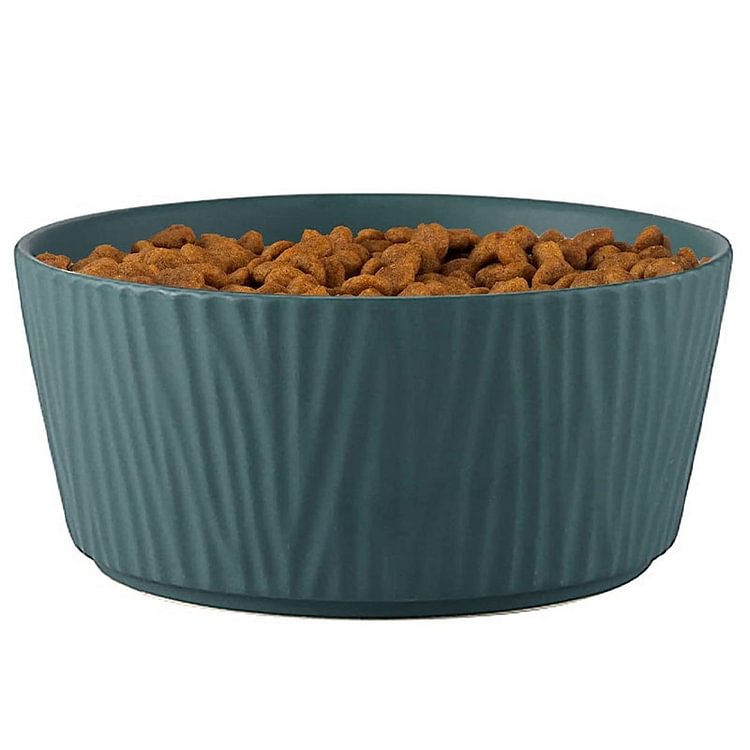 Prevent slipping and spilling
The weight and the high walls of the bowl make it tip, skid, and spill-resistant, which means less cleanup for you. These pet dishes are ideal for either water or food.
Scope of application
The 7-inch large-capacity dog bowl is suitable for medium and large dog breeds such as Labrador, French Bulldog, German Shepherd, and so on.
Special Point
The design is simple, with vertical lines conditioning, exquisite, beautiful, and versatile.
Large Capacity:
7.08" * 3.14" , 5.4 cups (1250ml)
Perfect Gift for your Dogs
This is a very cost-effective pet bowl, which is the best choice for your pets as a gift.
Food Safe:
100% ceramic, high-temperature firing, can be used by pets at ease.
High-quality materials to create high-quality products
Using high-quality porcelain clay, it is comfortable and smooth to touch, easy to clean.


Easy to clean
The ceramic material makes it easy to clean, you can safely put it in the dishwasher. If pets need it, you can also put it in the microwave to heat it up. It can also be placed in a disinfection cabinet for disinfection.
Color: Green, White