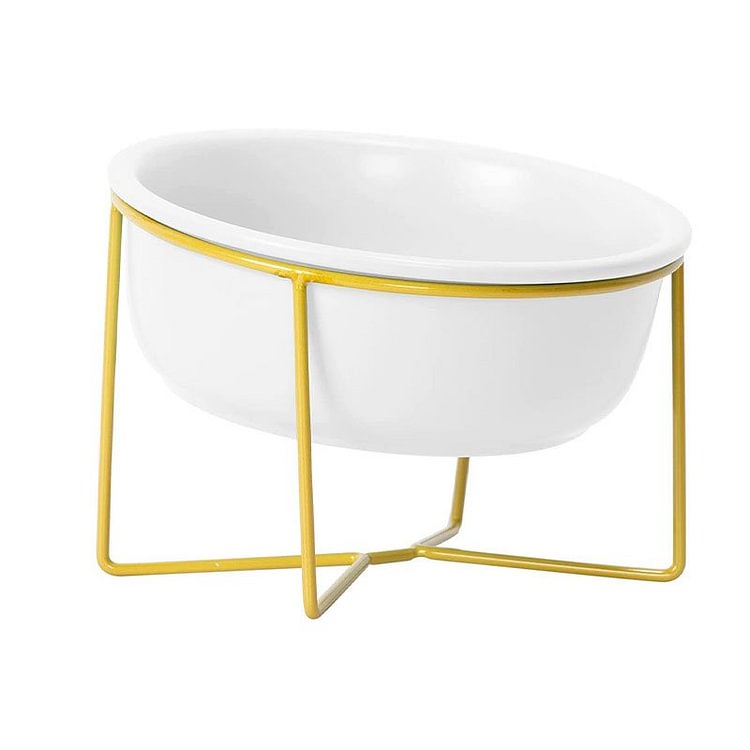 Ceramic/Glass Elevated Cat Bowls, 15° Tilted Raised Cat Dog Bowl for Food and Water Pet Feeding Dishes Stand for Cats and Small Dogs - 16/27 oz




PREVENT VOMITING

The metal bracket can raise the food water bowl, cats or dogs do not need to bend their heads to eat, effectively prevent vomiting, especially suitable for elderly pets.



REDUCE NECK BURDEN

The cat dishes place the food and water at a more comfortable height for your cat, your lovely cat could comfortably eat and drink.


MADE FOR PET
20 oz and 33 oz cat bowls dishes can fully meet the needs of different pets, it could last for all day of food and water without having to refill constantly.


SAFE MATERIAL
Made of 100% porcelain ceramic and sturdy iron gold material, free of lead and cadmium. High-temperature ceramic, non-toxic harmless, no smell, durable.
Product Dimensions ‏ : ‎ 450ml:

5.91 x 5.91 x 4.02 inches/800ml: 6.81 x 6.81 x 5.12 inches