🐕Low noise pet hair clipper👍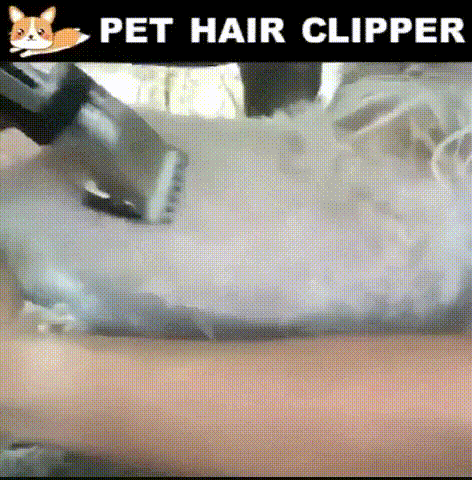 Why do you shave your pet?
The need to treat skin diseases. Shaved hair is easy to take medicine.
The hair of the cat and the dog is too messy, and the owner shaves his hair for easy care.
Because the summer is too hot, shaving the cats and dogs can cool them down
The hair that grows after shaving is thicker and more beautiful.
Features:
👍The blade is detachable, easy to replace and clean.
👍 The ceramic knife is sharp and wear-resistant, and the titanium alloy fixed knife does not cause skin allergies.
👍Five fine-tuning speeds + four limit combs: depending on the length of the hair, the cutting head or a limited comb configuration.
The length of the comb can be limited.
👍Ultra-low mute design: This pet hair trimmer with precision motor, low vibration, provides quiet operation and a stress-free beauty experience.
👍The professional pet trimmer is equipped with a rechargeable lithium ion battery 1200 mAh. The mower can be used continuously for about 2 hours.