🐶
How do you clean after your pet?
Do you use the hand in the bag technique that leaves you gagging? 🤮
Worry No More - Portable Pet Poop Scooper Is Here To Help You!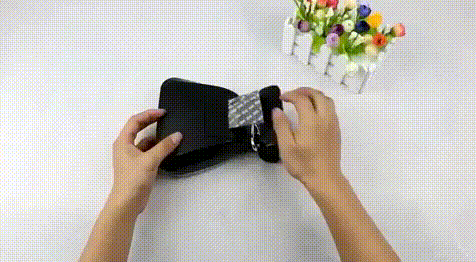 Poop Scooper makes cleaning after your dog a hands-free experience. It's convenient and portable design makes it the ideal poop scooper. Strong clamp action guarantees to remove the mess cleanly. You will not want to leave the house again without it!

Poop Scooper is designed to pick up waste from multiple surfaces. Clean-up is smooth with the non-stick surface and easy to use design. It is designed to hook onto a leash for easy carry.

It comes with a roll of ♻ biodegradable waste bags. But, it can also be used with regular plastic grocery bags.
Features:
🐕Portable: Hooks on a leash. You won't forget it and you won't have to carry it.
🐕Convenient: An integrated waste bag compartment so you are all set.
🐕Extendable: Backside adjusts in size so you can scoop it all.
🐕Effective: Remove dog poop and waste from any surface without using your hands. Keep sidewalks and lawns clean!
🐕Sizes: Available in two sizes: Medium (14 X 11.5cm) & Large (19 x 15.5cm)
🐕Material: ♻ Plastic & Silicone

FAQ:
Question: How to use Poop Scooper?

Answer: Pull a bag out of the dispenser on the back, expand the side of the scoop, cover the scoop with the bag, and pick up the waste. Then tie the bag and dispose of the waste without having to pick it up with your hand.

Question: Which size should I get for my dog?

Answer: We recommend a medium-sized scooper for dogs that weigh less than 50lbs (22kg), and a large scooper for dogs 50lbs (22kg) and up.

Question: How wide will this open?

Answer: It opens 4.5 inches and is 6 inches wide. This enables it to pick up a large amount of poop.

Question: Does Poop Scooper come with waste bags?

Answer: Yes, we include 1 roll of waste bags (15 bags) with each scooper. You can buy more waste bags here.

Question: Can I use regular grocery plastic bags?

Answer: Yes, you absolutely can use regular plastic grocery bags. A lot of our customers do so!

Question: Can Poop Scooper be used without bags (if you plan on flushing the poop)?

Answer: You may need to wash and rinse Poop Scooper after every use to keep it clean. If you are ok with that, you absolutely can use it without bags.